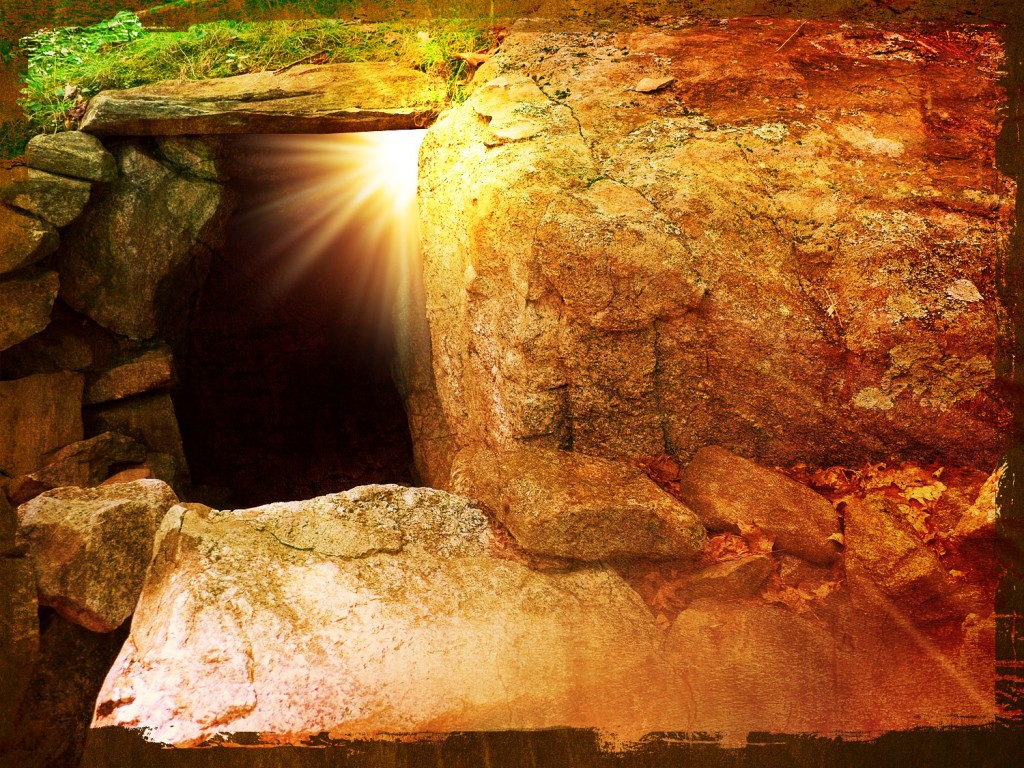 © NAIMA LETT – BLOG | HOLLYWOOD CHRISTIAN
"Happy Good Friday!" doesn't quite seem appropriate, given that today we remember Jesus' horrific crucifixion. So, I'm just going to greet you with "Good Friday to You!" because it is Good Friday, and it's good!
Things are Good with the Letts in the LaLa!
I recently turned in my doctoral dissertation, and I'm preparing for my oral defense, with expectation to graduate in May. We just celebrated Kevin's birthday. We'll celebrate 15 years of marriage, also in May. Our Hope in the Hills family has experienced such joy and transition in this Year of Jubilee with our Sunday series on Identity and our Artists series on Monday nights. We've had worship retreats and conferences, and folks are closer to God and one another, and YES! That's Good!
But what about the rest of the world?
How can we say things are good? This week, there was another terrorist bombing in Europe. We found out Phife from A Tribe Called Quest succumbed to diabetes-related complications at the age of 45. At least 3 other notable deaths rocked our Hollywood industry, and the political landscape is a hot mess. But it's good?!
Yes! Today is GOOD
…because I've read the book and evil doesn't prevail in the end. Today is GOOD because death itself was overthrown when Jesus, the GOD-man, allowed Himself to be beaten, bruised, pierced and nailed to a cross in our stead so that we have assurance of life after death in paradise without penalty. Today is GOOD because ultimately our Good God wins!
Our hearts break when one innocent life is taken in the name of terror; but we stand against terror and boldly pray for Europe and all nations because we know that Love drives out fear. We mourn with those who have lost loved ones this week. We love on you, comfort you and lift you up. And we extend Hope your way, as we too cling to Hope and Goodness.
The PHOTO ABOVE puts us ahead of ourselves as it reps the HOPE we have because of Resurrection Sunday, but I wish that for you today. Faith, Hope and Love… and a Good Friday… because it is Good.
Lots of love from the LaLa,
Naima
P.S. If you're out this way on Sunday. Join us in the Hills. We're going to have a GOOD time! Here's the info:
WANTED: ALL NATIONS
An International Easter Celebration & Reception
Sunday, MAR 27, 2016 @ 10 AM
Hope in the Hills
@ Temple Emanuel of Beverly Hills
300 N Clark Dr. Beverly Hills, CA 90211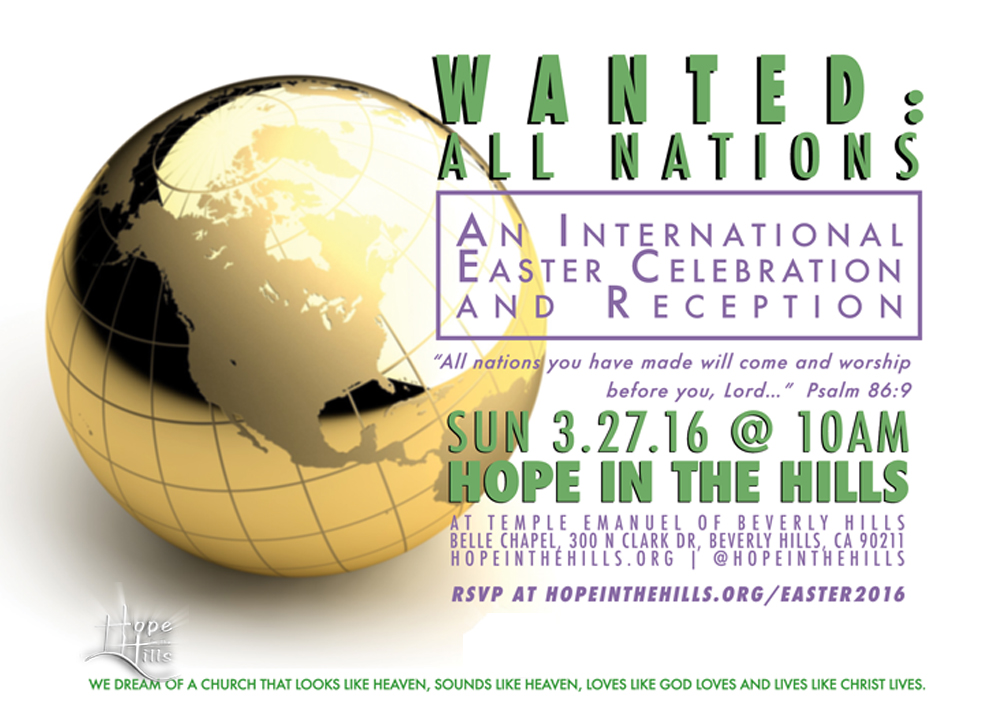 Please RSVP ASAP:
http://HopeintheHills.org/Easter2016
Rev. Naima Lett, D.MIN, ABD
The Hollywood Christian®
Author of coming release Confessions of a Hollywood Christian®
RESPOND ON BLOG
Comment below, or
Facebook or
Twitter – @naimalett