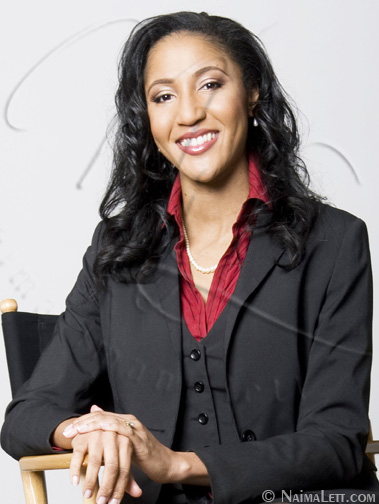 Want professional, one-on-one consultations?
Lett's do it!
Are you:
• navigating the entertainment industry
• strategizing your next professional move, or
• creating your life vision & purpose statement?
Take advantage of our well-kept (until now!) "secret services".
For years, armed with insider information, expertise and candid advice, I've quietly counseled hundreds of artists and professionals, who were personally referred to me, helping them map out and successfully reach their goals.
Some call me the "Dream Pusher" because I love helping you find your purpose and follow your dreams while staying true to your faith. I get excited when you're doing what you're born to do.
---
What Should You Expect?
One-On-One Consultations include:

  1 hour, 1/2 hour or 1/4 hour of private, professional coaching

  In-person meetings (Los Angeles) or PHONE/SKYPE (Everywhere else)

  Initial, detailed questionnaire to determine your personal needs

  Tailor-made session to map your effective, personalized plan

  Follow up communication to make sure you're on target
---

Want to win a FREE Consultation?
Every few months, we gift 1 FREE, ONE-ON-ONE consultation. Length varies. For a chance to be chosen, please sign up to receive submission info via email within 48 hrs. EMAIL US BELOW.
CONGRATS, Rosie! May 2013 Winner, FREE CONSULTATION
Congratulations to Rosie Koebele, author and performer, for winning a FREE 1-hour one-on-one consultation (valued at $150) after attending the LAUNCH! Media Seminar that Naima taught at the National Christian Women in Media Conference. Here's what Rosie says:

Naima is truly a gift to me! She not only helped clarify my vision but directed, step by step, how to use ALL of my gifts/talents in a professional and organized manner. Her trustworthiness allowed for unhindered consultation. I needed a vision of how to get my project/s to the finish line! Naima organized my steps to get there! I am forever grateful! –Rosie
---
What Are Others Saying?

"After talking with Naima, I feel more confident. I have a more clear vision of my dreams, and I feel like I have someone there to walk me through each step to get me to where I want to be. With her vast amount of knowledge of the business, and her caring nature- I know I have a greater chance at getting closer to my dreams. Thank you, Naima." –Sheeba

"Thanks so much Naima for all of your help. I've learned so much about the entertainment industry, and also about myself. I've had a great time chatting with you and working through the excercises. I've got my action plan and mission statement and will focus on my goals. My time in Los Angeles has been packed. I am so excited. Thank you." –Hannah

"My time with Naima has been rich and rewarding. She is unique in that she brings her own lessons and experience combined with passion to the session. Her perspective is empowering. This is a definite bench mark in my career planning. Her material equips participants with foundational tools to begin building blocks for our personal brands…" –Annette

"Words can't explain how grateful I am! I now have knowledge and a 1-Year Plan that narrows my focus and prepares me when I graduate & move to LA to pursue my career. I felt comfortable sharing my biggest dreams with Naima, and she's compassionate and insightful enough to guide me in the best direction to achieve my goals. I'm more confident about my next steps towards success…"-Lauren
---
What Are Your Options?
Consultations are flexible based on the amount of time you choose: 1 hour, 1/2 hr, 1/4 hr.
You can reserve for one session or several. It's up to you.
Each consultation is made affordable so that each professional and artist can invest in your career.
SHOPPING BAG | CHECKOUT =====>
---
What's Next?
If you're ready to take action and move forward with clarifying your goals and mapping out your personal, do-able plan, sign up above and let's get started investing in your career/life. You'll receive a response from our office within 1-2 business days.
Please, serious and/or professional inquiries only.
These consultations are designed to help artists and professionals who are motivated to get from Point A to Point B. If you need help, information and resources clarifying your path, this is for you!
If you'd like to "casually chat" about the entertainment industry or Faith & Hollywood, please connect via BLOG, FACEBOOK, TWITTER. To schedule speaking & performing, use BOOKING.
GOT A QUESTION specifically about Consultations?
Let us know, and we'll contact you shortly.