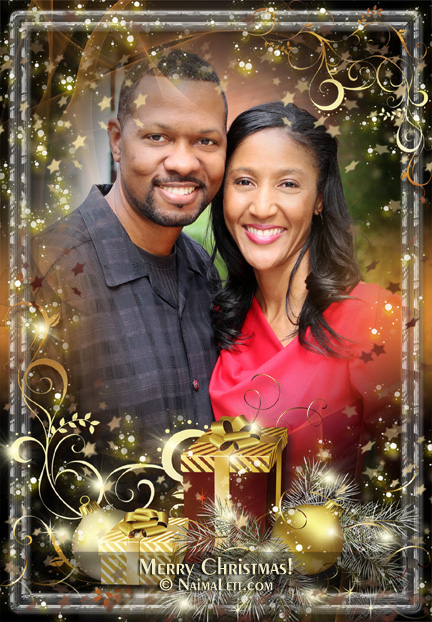 © NAIMA LETT – BLOG | HOLLYWOOD CHRISTIAN

Merry Christmas from the Hills!
Sending you hope, joy, peace and comfort during this Christmas of Jubilee! And most of all sending you Love! We handed out Love Letters from the Father this past Sunday at Hope in the Hills and it was an unforgettable Love Fest. As you celebrate the Greatest Love Story of God's Son coming to earth over the next few days, we pray that you too will experience His sweet love and presence in a tangible way.
"You are loved with an everlasting love…" Jer 31:3
Lots of love from the La La,
Kevin & Naima
Rev. Naima Lett, D.MIN, ABD
The Hollywood Christian®
Author of coming release Confessions of a Hollywood Christian®
RESPOND ON BLOG
Comment below, or
Facebook or
Twitter – @naimalett