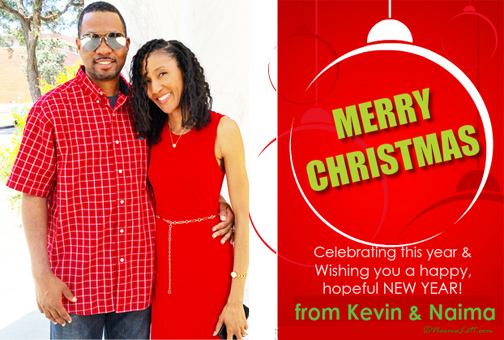 ©NaimaLett.com
Wishing you lots of REST and peace this Christmas!
Stress is high with such uncertainty in our country today; but this Christmas, our prayer is that you'll choose to unplug, cast off anxiety, and embrace the joy and love of the season. May we all join the angels who proclaimed good tidings of great joy that a Savior, Christ the Lord, was born; and peace and goodwill to all the earth. Lk 2.14
I was recently invited to share a brief CHRISTMAS MESSAGE (below) with our friends at Bel Air Church, Beacon Hollywood. I hope that this video will encourage you as well that 'there is hope and rest from the hustle' this Christmas. Enjoy!

Trouble playing video? GO HERE: VIDEO Christmas Message, Dr. Naima Lett
Beacon's format seems to block some cell phones; but not laptops. Try link above.
Lots of love from the La La,
Kevin & Naima
Dr. Naima Lett
The Hollywood Christian®
Author of coming release Confessions of a Hollywood Christian®
RESPOND ON BLOG
Comment below, or
Facebook or
Twitter – @naimalett