NAIMA LETT – BLOG – HOLLYWOOD CHRISTIAN
Legacy, Dallas Seminary & Dallas Next Week
© NaimaLett.com/blog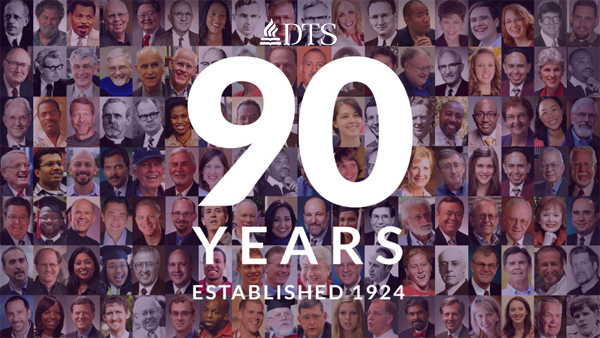 PHOTO: What wonderful collage as diverse as heaven! Can you find me? Hint: Look up 🙂

What's your legacy, Fam?
The longer I live, the more I meet folks who are fighting to leave a lasting legacy – for God, for their families, for themselves. And while many people think our industry here in Hollywood solely revolves around money (which motivates most capitalistic businesses), I meet more artists who chase legacy over money – we want to create and transform our world.
As Kevin and I live-streamed the 90th Anniversary Celebration of Dallas Theological Seminary last night (photo above), I was so encouraged and inspired by the deep legacy. God's footprint is all over our world because so many of His kids answered His calling and walked where He said walk, preached where He said preach, and loved where He said love.
It's incredible to be part of something so much bigger than self, to link arms across decades and know that He who began a good work in us will carry it on to completion until the day of Christ Jesus… Phil 1:6
Happy 90th Anniversary, DTS!
Thanks a million for including what God's doing here in LaLa Land in the video highlights. We're honored to serve as part of such a rich heritage in our Lord. If He tarries, and we're still on the battlefield in a decade, God-willing, we'll make our way to the Centennial Celebration!
Dallas Next Week
In the meantime, I hope to see many Dallas Fam next week. Northeast Bible Church invited me back to Dallas to present Shattered Silhouettes for their Women's Conference on Saturday, October 25th. There are seminars around silhouettes throughout the day, lunch and Shattered for only $15. Margertree Holmes and her team have created a phenomenal day. REGISTER: http://www.northeastfamily.org/shattered
Here's what's really cool, reflecting on legacy and DTS! Northeast Bible Church is led by DTS alum Pastor Robert Rice and was started as a church plant 9 years ago from North Dallas Community Bible Fellowship, where I taught an Artists Workshop last year. And North Dallas was started as a church plant 25 years ago by DTS alum Dr. Leslie W. Smith, who is retiring this year and transitioning leadership to my DTS classmate, friend and fellow artist Dr. Terren Dames. I'm encouraged by the legacy of these church plants, but I'm also grateful that generation upon generation, God's work continues through His willing servants.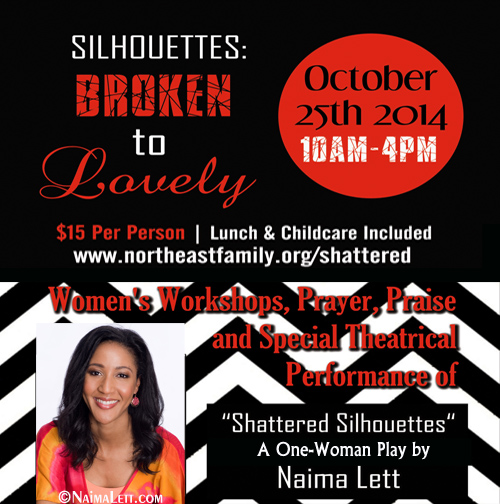 Holler!
Dallas Fam, holler at me. I'll be on campus during DTS' Arts Week, "Image of the Invisible", which includes talks by Dr. Robert Johnston who I recently shared a panel with here in Hollywood. I'll be connecting with students and possibly recording another Table podcast with Dr. Darrell Bock on the new film, The Good Lie, starring Academy Award winner Reese Witherspoon. I love how DTS is engaging with culture and leading our communities to do the same. Looking forward to seeing everyone! And if you're getting this update and you're not in Dallas, please send up some prayers for your girl.
Lots of love from the LaLa,
Naima
P.S. No less love for my other alma maters, so, shout out to our Howard U fam celebrating HOMECOMING this weekend, and shout out to soon-to-be BIOLA/TALBOT alum as we continue pushing through our doctoral dissertations. PUSH!
Rev. Naima Lett, D.MIN, ABD
The Hollywood Christian®
Author of coming release Confessions of a Hollywood Christian®
RESPOND ON BLOG
Comment below, or
Facebook or
Twitter – @naimalett