NAIMA LETT – BLOG – HOLLYWOOD CHRISTIAN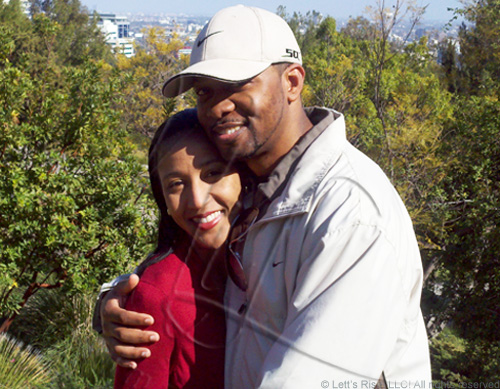 © NaimaLett.com/blog, Kevin & Naima in the Hills
Happy Thanksgiving from the La La!
As we kick off this Holiday Season on Thursday with Thanksgiving, and so many of our friends here in the Hills celebrate Chanukah (Hanukkah), Kevin and I wish you the most beautiful holiday filled with tons of love, family and friends, great food and fun!
We're celebrating here with our Hope in the Hills fam and reflecting on another year of reasons to be grateful. Thank you so much for all of your prayers and support. We are so encouraged to keep moving forward in building bridges within our communities of Faith and Hollywood. We also lift you up, that you will experience renewed joy, peace and life over this last month of 2013. Always remember: There's Hope!
Sending you 70 degrees and a Breeze and Lots of Love from the La La,
Naima
Rev. Naima Lett, D.MIN, ABD
The Hollywood Christian®
Author of coming release Confessions of a Hollywood Christian®
RESPOND ON BLOG
Comment below, or
Facebook or
Twitter – @naimalett
© 2013 Naima Lett. All Rights Reserved