DAILY DOSE OF HOPE – BLOG – NAIMA LETT
Middle of a Miracle
© NaimaLett.com/blog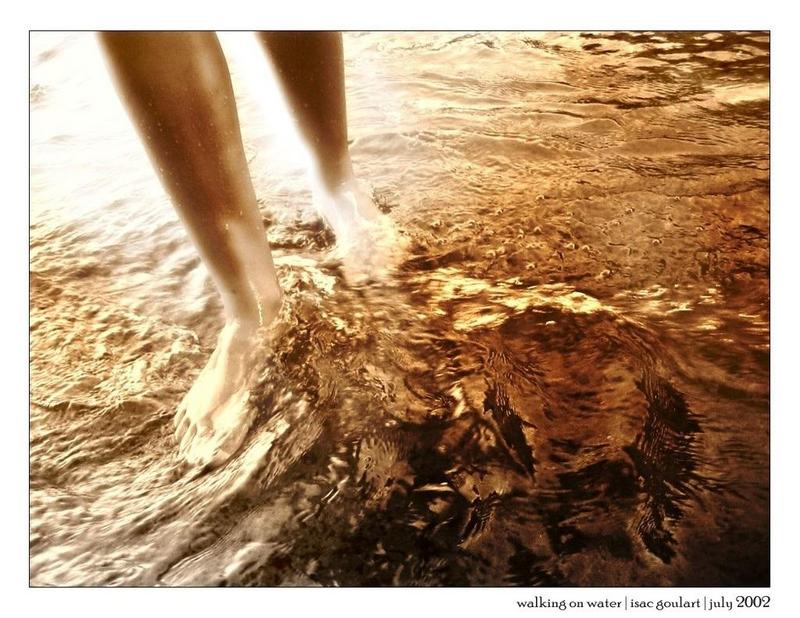 Walking on Water © isac goulart
We're in the middle of a miracle…
with no knowledge of the actual outcome, except we'll be fine.
Ain't that exciting?!
Surprise!
7 days ago, while out of town, we received an email that our worship rental space may need to shift on May 1st. That's tomorrow. 30 days notice, as per lease terms, would've been nice. 60 days even better. But hey, things sounded dire. What'cha gonna do?
We fasted.
We prayed.
We reached out.
We reached in.
We're standing in faith and moving as quickly as possible through our new adventure in LaLa Land as we determine our options and make prompt decisions.
No Time
What's amazing is that I'm at peace. Really.
Perhaps that brief bout a few years ago with homelessness, at no fault of our own, prepared us to navigate our family of faith through this journey.
Or maybe the longer I live the more I realize that anxiety adds nothing but sleepless nights, body pains and premature hair changes! No thanks.
Or possibly it was the conversation I had with my husband when everything started going down. In my best melodramatic-emotional-artist form, I expressed my desire to fall apart.
"There's no time for that," Kevin responded. Ain't that the truth?! LOL!

Time to Walk on Water
This is that time to stretch out on faith and accept the Lord's invitation to walk on water.
Matthew 14:22-36, in the middle of winds and waves, Jesus walks the lake to His disciples, who are terrified. But Peter says, "Lord, if it's you, tell me to come to you on the water."
"Come," Jesus said.
Then Peter got down out of the boat, walked on the water and came toward Jesus. But when he saw the wind, he was afraid and, beginning to sink, cried out, "Lord, save me!"
Immediately Jesus reached out his hand and caught him. "You of little faith," he said, "why did you doubt?" And when they climbed into the boat, the wind died down. Then those who were in the boat worshiped him, saying, "Truly you are the Son of God."
Some folks dog Peter for losing faith and sinking, but I say that joker was bold enough to take the risk, step out the boat and walk on water!!! And he had enough sense to call on the Lord when he started sinking. I'm just saying! I love this story.
Bona fide Miracle
There's no walking on water if we don't step out the boat in the wind and waves.
The miracle happens when we choose to "Come!" on the journey.
So, let's come, Fam!
Or let's go! However you want to phrase it.
No need to look at the wind and waves.
We've got a standing invitation to experience the miraculous with our Lord.
Are you in the middle of a miracle?
Excuse me while I grab my wetsuit,
Naima
Rev. Naima Lett, D.MIN, ABD
Author of coming release Confessions of a Hollywood Christian
RESPOND ON BLOG
Comment below, or
Facebook or
Twitter – @naimalett