DAILY DOSE OF HOPE – BLOG – NAIMA LETT
CELEBRITY, VIRGINITY & CELIBACY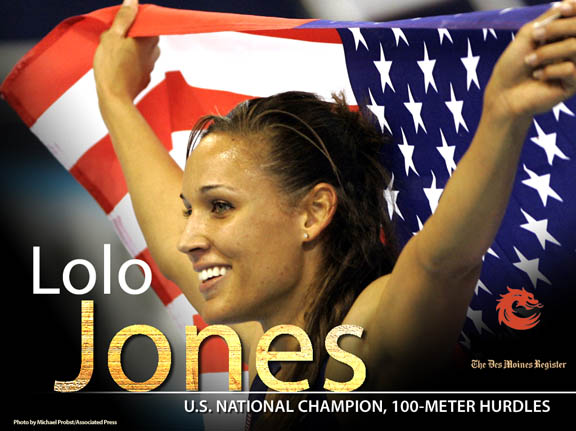 © photo source

Lolo, Tebow, Megan… sports stars and celebrities waiting for their wedding night to get busy are coming out the woodwork.
Lolo Jones, 29 year old Olympian, National Champion hurdler and Christian, told HBO's Real Sports with Bryant Gumbel (video) last week that her virginity is a gift she wants to give to her husband. "It's the hardest thing I've ever done in my life," Jones asserts. "Harder than training for the Olympics. Harder than graduating from college, has been staying a virgin before marriage."
As soon as the news hit, New York Jets quarterback Tim Tebow, 24, reportedly began receiving Lolo chants from fellow teammates at practice. Last week's news cycle was all aflutter with teammates wanting to play matchmaker. Tebow revealed in an interview a couple of years ago that he's also waiting for marriage based on his Christian faith.
To top the week off, actress Megan Good, 30, an all around lovely sister who loves the Lord, revealed in an interview published last week, that she and her fiance have decided to remain celibate until after their soon-to-be wedding because of their commitment to the Lord. Beautiful couple.
Whew! Busy week! I don't think I've heard this much news about celebrities waiting to have sex since Mariah Carey and Nick Cannon.
But I'm actually glad their stories have made the news, especially because of all the conversations unfolding. People weighing in on why they're waiting, why they're not, and issues of faith. I'm always excited when conversations of culture and faith blow up nationally. This very blog is an amalgamation of that exact concept.
And on a personal level, I applaud anyone who makes the commitment to wait based on faith. It ain't easy. Kevin and I made a decision early in our dating to wait for our wedding night as well. And I agree with Lolo, it's one of the hardest things we've ever done. Once your heart is knit, and soul connected, the body naturally follows. From engagement to wedding, we had about 8 1/2 months, and we had to really strategize, like summit-level planning, to make our decision a reality.
Some may wonder, what's the big deal?
What about our faith are we honoring?
Paul sheds some insight in his letter to the Corinthians.
I like the way The Message interprets:
1 CORINTHIANS 6: 16-20
The Message
16-20 There's more to sex than mere skin on skin. Sex is as much spiritual mystery as physical fact. As written in Scripture, "The two become one." Since we want to become spiritually one with the Master, we must not pursue the kind of sex that avoids commitment and intimacy, leaving us more lonely than ever—the kind of sex that can never "become one." There is a sense in which sexual sins are different from all others. In sexual sin we violate the sacredness of our own bodies, these bodies that were made for God-given and God-modeled love, for "becoming one" with another. Or didn't you realize that your body is a sacred place, the place of the Holy Spirit? Don't you see that you can't live however you please, squandering what God paid such a high price for? The physical part of you is not some piece of property belonging to the spiritual part of you. God owns the whole works. So let people see God in and through your body.
Easier said than done, but definitely do-able.
This just scratches the surface, I know. But I'm literally running out the door. Coaching actors this morning. We'll have plenty of time to dive into relevancy and theology in the coming months. Right now, I plan to preach a series called Sex and the Summer at our bible fellowship in July. If you're in the LaLa, bring it. We're breaking open the Word and diving in.
Looking forward,
Naima