DAILY DOSE OF HOPE – BLOG – NAIMA LETT
The Ultimate Choice | DAY 7 of 40 (LENT)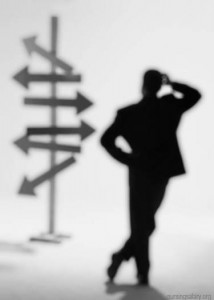 Where will I live?
How will I work?
Whom will I marry, if I marry?
These are pretty significant choices that determine the direction of our lives. BIG decisions!
But there is ONE choice that is even more important than these:
A choice that we face every single day; sometimes, multiple times a day.
THIS choice forms the foundation for all other choices.
What is it?
What's our ultimate choice?
I believe it's unpacked in our look at the final test described in Matthew 4.
For a RECAP of the first 2 tests, go to:
Day 2: "A Beautiful Test?"
Day 6: "Would You Jump?"
LAST TEST
DAY 7: The Ultimate Choice
TODAY'S EMPHASIS: MATTHEW 4:8-11
Background: MATTHEW 4:1-11
The last test that Jesus is put to in the wilderness is "Who will He worship?"
That is the same test that we each face daily. "Who will we worship?"
Who or what we worship determines ever other decision we make in life.
What is worship?
When we think of the word "worship", we often imagine a group of Christians, standing with outstretched arms toward heaven, singing love songs to God. But that word "worship" in Matthew 4:9, doesn't mean "standing" at all. In the original Greek, it means the opposite. It means "bowing". It means "to prostrate oneself". To prostrate means to cast yourself face down on the ground in humility or adoration.
True worship requires a posture of prostration. Literally, it means we are face down on the floor. Doesn't get any lower than that!
Daily, who are we laying down for?
Looks like there are two distinct choices, a throw back to the cosmic battle between Good and Evil. We all identify. That's why we've catapulted films like "Star Wars" and "Lord of the Rings" to blockbuster status. There is clearly a struggle between Good and Evil, and we instinctively rejoice when Good wins!
God created each one of us with an internal worship vacuum, but He doesn't MAKE us worship Him. He allows us to choose. He even allows us to be tested, as Jesus was, to reveal which choice we have made.
satan tries to trip Jesus up by offering Him all the kingdoms of the world and their glory in exchange for His worship. But Jesus responds with scripture a third time, (Deuteronomy 6:13), reiterating that we are called to worship God only.
Here's the truth:
There is nothing satan can offer Jesus that He does not already have. As the Son of God, Jesus already owns everything. As a matter of fact, He helped create everything, according to John 1:1-3.
satan offering Jesus the kingdoms of the world is as silly as someone offering us a house that we built. If we paid cash for land, building supplies and appliances, then built a home brick by brick (or stucco if we're in LaLa Land), and we owned that creation that we built; then no one could come to us and say, "I'll give you that house you just built, if you worship me".
We would say, just as Jesus did, "Be out!"
There is nothing satan can offer us that we don't already have access to. As children of God, we have an inheritance through God. satan can give us nothing that our God didn't create. Our Heavenly Father originated and owns whatever we could ask for and He promises to provide our needs.
The Ultimate Choice
So, when we face the ultimate choice of whom we will worship, when we are tempted to fall for the okey-doke, when satan tests us and says, "I'll give you X-Y-Z, if you compromise in this area and worship me", let's be bold and tell satan to go to "where He already resides".
Let's choose to worship God.
After all, we're God's children, not some counterfeiter's kids.
PRAYER:
1) Confession & Repentance – Let's confess our wrongs and ask forgiveness
2) Complete honesty & transparency – Let's let our guard down and really talk to God about the truth of our lives.
3) Listen – Let's quiet and listen to God's Spirit re: the scriptures, what we've shared, etc.
4) Intercession for others – Let's pray for our family, friends, coworkers, church, etc.