What-Do-Who Fun!
Naima Lett | Blog | Friday April 27 2012
DAILY DOSE OF HOPE – BLOG – NAIMA LETT
WHAT-DO-WHO FUN!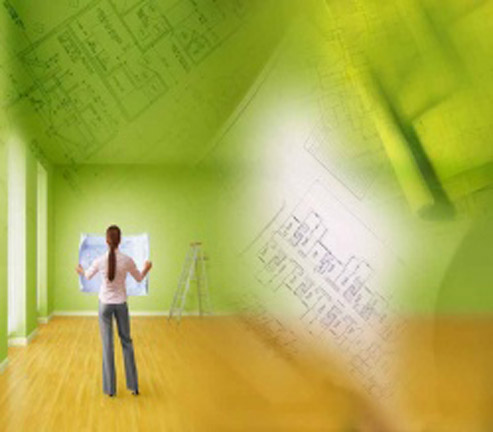 What a wonderful week diving into purpose! Sounds like you've had a good time too.
So let's end on an up note!
Let's have fun!
How?
Let's play and create our What-Do-Who statement!
No worries. No stress. Really, this should be fun.
There's no right or wrong answer. It's about you.
It's YOUR What-Do-For-Who statement aka mission statement!
It should make you smile.
And if you already have one, dig it up. Dust it off. Is it still relevant? Are you using it? Are you filtering what you do on a daily basis through its grid?
Just 2 simple questions, Fam, for this Friday:
1) What do you do?
2) Who do you do it for?
We are all designed to fulfill purpose. We feel it. It doesn't matter how young or old we are, or if we're working or retired, we know that we're created to make a difference.
GREAT EXAMPLE
My beautiful grandmother in Georgia retired years ago, but she still has purpose and gets things done. Each day, she has routines. One day is grocery day. Another is for the house. She loves and cares for her family. She cares for her German Shepherd. She serves through missions. She's got a clan of sons, daughter-in-laws, grandchildren, great grandchildren, nieces and nephews and she doesn't miss one birthday. She's intelligent and sharp and funny and encouraging. At 86, she knows that she is still making a difference.
MY WHAT-DO-WHO
If the Lord tarries, and I'm still on this side of heaven at 86, I hope to still speak truth so that nations are set free. That's my what-do-who.
It lines up with my gifts, personality, and how I'm wired. When I started telling people my personal mission statement, NOBODY was surprised. Why? Because I was already doing it. It was who I am. It's what I do all day every day without anybody telling me to do it. It's my purpose on this earth. I help people see truth and live free. It doesn't matter my profession, vocation, or location, that's what I do. When I was single, that's what I did. Since I've been married, still doing it. It spans my life.
I was born candid. I never knew it was different until friends started telling me I was the one person they knew they could ask a question and I'd them the truth. I'm thinking, "Well, doesn't everybody tell you the truth when you ask a question?" :=) Apparently not.
Shortly after I graduated from college, the Lord spoke to me during my quiet time through His scriptures that He put His Word in my mouth. I simply wrote, "Yes, Lord" in my Bible, and I knew from that moment forward, I was called to ministry. It was simple. No fan fare. I made a life-long commitment to speak God's Word, the truth, while in my pajamas in my bedroom. God was faithful. He sent countless servants, men and women, to confirm His calling and gifts and help stir me along the path.
For years, I created and traveled one-woman plays about women of the bible to share the truth of God's Word. Shattered Silhouettes was the first one, and it was all about living in truth. Notice a theme? It's clearer to me in hindsight.
The more I performed the Word/Truth, the more people asked me to teach the Word/Truth. So I went to seminary to learn all I could about the Word/Truth. Afterward, I was called back into the entertainment industry, and I brought truth to the camera and stage as an actress, writer and producer. My husband and I moved to LaLa Land with our production company, and we started a ministry to help artists find their purpose and follow their dreams without losing their faith. It's all about helping others live in truth.
My pastor, at that time, recommended I get a Doctorate in Ministry in, guess what, preaching i.e. sharing God's Word/Truth, and he referred me to the program he was finishing up at Talbot School of Theology. That's how I became the first woman in their preaching program. Honestly, I had no idea. Then, the Lord called my husband and I to start a bible fellowship, where (you guessed it!) each week I share God's Word/Truth.
Wrote a book and making a series called Confessions of a Hollywood Christian. Guess what it's about? Helping people live in truth and freedom. See how the mission shows up in all I do?
So, I speak truth so that nations are set free. That 'nations' reflects my heart for diversity. Our fellowship looks like "We are the World". The Lord has taken me to every denomination, age, gender, culture. He's made me sensitive to nations and particularly sensitive to artists.
Does this help? Seeing how my WHAT-DO-WHO has played out?
RECAP:
On "purpose", we got Clear Why We're Here.
We Built Backwards.
We asked What Do You See?
Today, we're defining our mission and how we help others.
Mission statements explain why we are here, our purpose. Yesterday, we saw another way to put it is, "What's wrong with the world and how we want to fix it!"
Jesus announced His mission early in ministry when He went home to Nazareth. Almost got Him killed. We explored the passage in depth in "What a Homecoming!"
Entire passage – LUKE 4:14-30
Excerpt:
16 He (Jesus) went to Nazareth, where he had been brought up, and on the Sabbath day he went into the synagogue, as was his custom. He stood up to read, 17 and the scroll of the prophet Isaiah was handed to him. Unrolling it, he found the place where it is written: 18 "The Spirit of the Lord is on me, because he has anointed me to proclaim good news to the poor. He has sent me to proclaim freedom for the prisoners and recovery of sight for the blind, to set the oppressed free, 19 to proclaim the year of the Lord's favor."20 Then he rolled up the scroll, gave it back to the attendant and sat down. The eyes of everyone in the synagogue were fastened on him. 21 He began by saying to them, "Today this scripture is fulfilled in your hearing."
JESUS' WHAT-DO-WHO
Look at how many WHAT-DO-WHO statements Jesus unpacked from Isaiah 61 about Himself:
What does He do? Proclaim good news. To who/whom: The poor.
What does He do? Proclaim freedom. For who/whom: The prisoners.
What does He do? Recover sight. For who/whom: The blind.
What does He do? Set free. Who/Whom: The oppressed.
YOUR WHAT-DO-WHO
Your turn!
What do you do?
Who do you do it for?
Have fun.
Scribble all over your computer or paper. No hindrances.
Let the ideas pour out until one really connects in your soul like a home run.
If you get stuck, ask your closest friends or significant other. Ask on Facebook. Or Twitter. Ask people what they think you do best, ask them how you help them and others. Give them permission to be honest and see what they say.
Awhile ago, my husband and I were both working in our office, and I asked him, "What do you think I do best?"
Without even looking up from the inside of the computer he was fixing, he said, "Speak your mind." My interpretation: Speak the truth.
Your WHAT-DO-WHO is obvious because you're probably already doing it.
Writing it down in a statement, though, ensures that you keep doing it.
Write it. Make it plain. The world needs you.
We need you to do what you're born to do for whom you're called to do it!
Hey, post yours. Don't be shy!
I can't wait to see.
I LOVE THIS!
Your fellow WHAT-DO-WHO-ER,
Naima
PREVIOUS POSTS re: PURPOSE:
1. Clear Why You're Here
2. Build Backwards
3. What Do You See?
____________
SUBSCRIBE to BLOG
Get BLOG via Email
Enter your info: (*required)