Nobody Greater
Naima Lett | Blog | Thursday June 28 2012
DAILY DOSE OF HOPE – BLOG – NAIMA LETT
NOBODY GREATER

"Nobody Greater" by VaShawn Mitchell ©2011 EMI Gospel
Sometimes, our obstacles = great.
Project deadlines.
Financial setbacks.
Health battles.
Relationship drama.
I woke up with the realization that Sunday is July 1st, meaning 1/2 of 2012 is over. Where did the year go? We've been busy, no doubt, and we've accomplished a lot, but I've still got a full docket of projects to push to completion.
Anybody ever feel like, "Can I get it all done?"
Stress = great.
So, I did what I always do when I need to organize my thoughts – I started writing. The more I journaled and prayed, the more I realized that things aren't as dire as I feel.
I'm alive. In my right mind. Loved and can love. Got a roof over my head. Food. Clothes. Forgiven. Purpose-driven. Palm trees dance up and down my street. Sun's shining. 80 degrees with a breeze. What in the world do I have to complain about?
Sure, stuff has to be done. Bills got to be paid. But in the whole scheme of things, God is still in control.
So, I'm adding to the equation.
Obstacles = great
Stress = great
God = GREATER
There's a beautiful song in scripture that testifies of God's greatness. Here's an excerpt, but feel free to explore the whole thing. I love God's creative children who are singer-songwriters.
PSALM 104
(Excerpt, The Message)
O my soul, bless God! God, my God, how great you are!
beautifully, gloriously robed,
Dressed up in sunshine,
and all heaven stretched out for your tent.
You built your palace on the ocean deeps,
made a chariot out of clouds and took off on wind-wings.
You commandeered winds as messengers,
appointed fire and flame as ambassadors.
You set earth on a firm foundation
so that nothing can shake it, ever.
…What a wildly wonderful world, God!
You made it all, with Wisdom at your side,
made earth overflow with your wonderful creations.

What a wildly wonderful world!
Anybody want to take off on wind-wings?!
Focusing on how great God is today helps us put our problems in perspective.
That doesn't mean we ignore them and just say, "God will work it out" without doing anything. Faith without works is dead.
But it does mean that we don't have to stress out over the obstacles. Let's pray and figure out what to do next.
If God can dress Himself with sunshine and command wind as a messenger and fire as an ambassador, I'm sure He can help me figure out what to get done and when. I'm sure He can help you figure out whatever you're facing today. And He does promise to provide in whatever way He sees best, and we can rely on His promises. He's got the faithfulness thing down.
Got problems?
Obstacles = great
Stress = great
God = GREATER
I'm attaching the gospel hit song/video "Nobody Greater" by VaShawn Mitchell above and below.
Be encouraged today, Fam.
Nobody's greater than our God!
Can't wait to get wind-wings! Woo-hoo!
Naima
What do you think?
RESPOND TO BLOG
Below or Facebook, @naimalett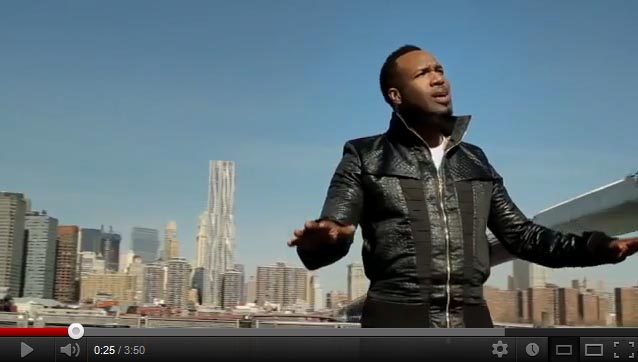 ____________
SUBSCRIBE to BLOG
Get BLOG via Email
Enter your info: (*required)