J.Lo's $2 Million Misstep
Naima Lett | Blog | Thursday July 19 2012
DAILY DOSE OF HOPE – BLOG – NAIMA LETT
J.LO'S $2 MILLION MISSTEP
© NaimaLett.com/blog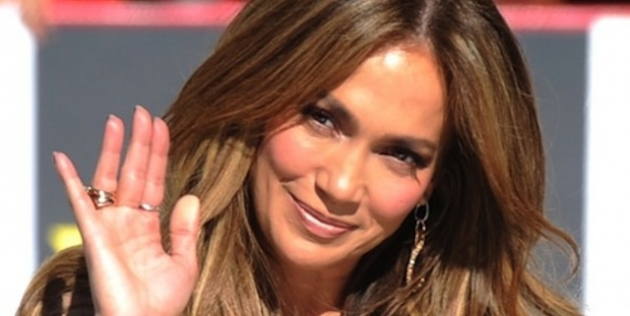 photo source
How much is too much when asking for a raise in this economy?
$2 million, apparently.
Reports say that's what Jennifer Lopez asked of Fox's American Idol before being told to exit stage left.
The headline by journalist Sharon Waxman, founder of The Wrap News, put it this way, "Jennifer Lopez Dumped From Idol After Seeking Raise to $17M".
So, hold up.
You're making $15 million a year to "judge" a reality show.
You just got a raise of $3 million last year from $12 million to $15.
And you ask for another $2 million this year…. for what, exactly?
Is it me, or does this all seem a bit ridiculous?
I am all for artists asking to be compensated for their talent and all that they bring to the table, but I wonder if we go overboard sometimes.
Reuters, the business journal, speculated, "While JLo may be no ordinary employee, her case of asking too much, too soon can be a valuable lesson for what to do (and what not to do) when looking for a pay raise… Do you deserve a raise? Did you just receive a raise? You should ask yourself these questions… you should use some common sense before asking."
No doubt, Jenny from the Block figured A.I. still does great in the ratings, which garners advertising and tour date dollars. Therefore, maybe she figured she deserves another raise. Maybe she could leverage Steven Tyler's exit and work the "If you want to keep me…" angle.
But A.I.'s numbers have been slipping. Other similar shows have entered the competition i.e. The Voice, X Factor, Sing Off, Duets, on and on. A.I. has been on for 11 seasons and its numbers have been steadily declining. Honestly, I haven't really watched since Simon Cowell left.
I do try to put myself in the artist's shoes, even if these particular stilettos don't fit so well. I don't know Jennifer personally and/or why this article grabbed me this morning. I don't even know why I'm all up in this sister's finances. She can ask for whatever she wants to ask for.
And who knows what Jennifer was thinking? Perhaps she doesn't really need Idol as much as Idol needs her.
After all, in the first year that she did A.I., she earned $52 million on all her worldwide endeavors and climbed from #50 to #1 on the 2012 Forbes Celebrity 100 List , beating out Oprah, Bieber and Gaga. Listen to this quote from Forbes.com:
"The Latina triple threat parlayed her position as a judge on American Idol into hit singles, increased album sales, an upcoming world tour, three new movies and a growing portfolio of endorsements… In the last year, Lopez racked up over 23,000 press mentions, graced 46 major magazine covers, topped People's 2011 Most Beautiful list and became a Glamour Woman of the Year. She didn't waste the (American Idol) exposure for a second. In May 2011, she released her first album in four years… She also used the Idol platform to premiere music videos and perform singles. Last year's "On The Floor" went multi-platinum, according to RIAA, and the music video amassed over 530 million YouTube views. She also became the new face of L'Oreal and signed deals with Gillette, Fiat and TOUS jewelry. In September, she launched a clothing collection for Kohl's…"
Perspective is everything.
Dancing away from a $15 million contract doesn't really seem like a whole lot when you earn $52 million, right? But leaving a $15 million contract in a bum economy where I meet artists who are living out of cars and can't find apartments and can't pay rent and can't even eat… it seems absurd.
I don't understand it; so that's all the more reason I have to remind myself not to judge.
I remember Jesus' instructions to His disciples:
MATTHEW 7:1-5 NIV
"Do not judge, or you too will be judged. 2 For in the same way you judge others, you will be judged, and with the measure you use, it will be measured to you.

THE MESSAGE translates the same verses as:
1-5 "Don't pick on people, jump on their failures, criticize their faults— unless, of course, you want the same treatment. That critical spirit has a way of boomeranging. It's easy to see a smudge on your neighbor's face and be oblivious to the ugly sneer on your own. Do you have the nerve to say, 'Let me wash your face for you,' when your own face is distorted by contempt? It's this whole traveling road-show mentality all over again, playing a holier-than-thou part instead of just living your part. Wipe that ugly sneer off your own face, and you might be fit to offer a washcloth to your neighbor.
I'm a'wiping.
And I'm a'wrestling with ways to help artists who have $15 million contracts and those who don't. At the end of the day, we can't take the millions with us. Life is more than the money we have. I've found that true life comes from the One who created life and who is Life. And I've had to learn to be content in this life with Him whether I have or have not.
Jennifer's career will likely be just fine without American Idol. I wish her the best.
But note to self:
I might think twice, if ever I'm on a show and have an inclination to ask for an extra $2 million when the ratings are on the way down.
Just saying,
Naima
What do you think?
RESPOND TO BLOG
Below, or
Facebook or
Twitter – @naimalett
____________
SUBSCRIBE to BLOG
Get BLOG via Email
Enter your info: (*required)