Remember Me. Day 29/40
Naima Lett | Blog | Monday March 26 2012
DAILY DOSE OF HOPE – BLOG – NAIMA LETT
REMEMBER ME… | Day 29 of 40 (LENT)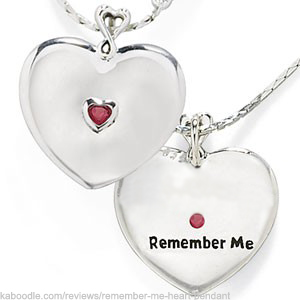 How many times have we prayed this prayer: "O God, remember me…"?
These are the final words, the last prayer, that Nehemiah records in the book that bears his name.
Three times, he prays, "Remember me, O my God…"
Why? Because all that Nehemiah does is for the Lord.
Obviously, he does many reforms on behalf of his people, but his motivation is not to receive thanks from the people. Nehemiah simply wants the Lord to remember what he has done.
What a different way to live! I imagine it's quite freeing.
No longer would we have to wait on folks to acknowledge our good deeds on their behalf or give us a pat on the back. Whether or not people ever say thanks for our hard work becomes a non-issue because we aren't working for them. We're working for God.
That's not to say that a "Thank you" from the people we help isn't warranted. But rather, our work is not dependent upon their gratitude; therefore our work doesn't start or stop based on their response. Wow! Is this helping you? I'm being more freed by the minute!
Look at Nehemiah's prayer:
Day 29:
Read verse below: NEHEMIAH 13:14
Entire Chapter: Nehemiah 13
14 Remember me for this, O my God, and do not blot out my loyal deeds which I have performed for the house of my God and its services.
Nehemiah led the people of Judah in rebuilding the wall of Jerusalem. He initiated the re-population of the city. He re-instituted worship and sacrifices in the house of God. He restored the Sabbath, giving, and the sole worship of God, not foreign idols. And after all of this, he says, "Remember me, O my God, for good." Vs 31
Let's be encouraged today, Fam, especially those who feel like you've been laboring endless hours that seem to go unnoticed.
God notices.
God rewards.
Let's do whatever we do today for Him.
And know that when it's all said and done, He remembers us.
Go forth,
Naima
DAILY PRAYER (LENT):
1) Confession & Repentance – Let's confess our wrongs and ask forgiveness
2) Complete transparency – Let our guard down and talk to God about our lives.
3) Listen – Let's quiet and listen to God's Spirit re: the scriptures, etc.
4) Intercession for others – Let's pray for our family, friends, coworkers, church, etc.
Respond or subscribe to BLOG BELOW:
ALSO ON FACEBOOK & TWITTER
____________
SUBSCRIBE to BLOG
Get BLOG via Email
Enter your info: (*required)