This Battle is God's. Day 12/40
Naima Lett | Blog | Tuesday March 6 2012
This Battle is God's – DAY 12 of 40 (LENT) | Naima Lett



Do you remember Yolanda Adams' hit The Battle is the Lord's, (VIDEO:)
Ever wonder where that title came from?
Yesterday, we saw a description of what true fasting is, (Isaiah 58: 1-12).
Today, we see an example of what true fasting does, and where Yolanda's song originated.
When a vast army came against God's people, King Jehoshophat called a nationwide fast and Judah sought the Lord's help. Boy, oh, boy, did God help!
Day 12: Today's Reading
Click here to read: 2 CHRONICLES 20: 1-30
There is so much in this scripture, but let's focus on what God did.
The Lord heard and responded to the prayer and fasting of His people. He defended them against their enemies. God fought their battle. By the time Judah showed up, their enemies had already annihilated themselves.
Does that make anybody else leap?
Does hope spring up on the inside?
I'm not one that usually says, "Lord, you did this for so-and-so, so you have to do it for me," because God is creative and works out each scenario according to His perfect will for each child. Also, every battle is not the same. Sometimes, God's people fight. Other times, they don't. Different battles, different strategies. But I do read scriptures like the one above and see God's
eternal character and heart and know what He's capable of.
This scripture encourages us that God is more than capable of taking care of His enemies that rise against us. When we talk about enemies, this does not include nemeses that we've acquired because we've dogged people out and not treated them right. For that, we need to repent to God and go ask folks for forgiveness. The enemies that this scripture alludes to are the ones that want
to wipe us out because we belong to God.
There are some circumstances that we are facing where God is allowing the hardship to mature us and build our trust in Him. There are other situations where our enemy has just gone straight ignorant, and we can fall on our face as Judah did and cry out, "We've done nothing wrong, Lord. And look how we are being repaid. Judge our enemy! We can't fight this vast army. We don't know
what to do, but our eyes are on you!" Verse 11-12
That's true humility.
And I believe the Lord loves to answer that kind of prayer.
That's when He shows up and shows out. He gives us specific instructions on what to do, and as we are obedient, we see Him move on our behalf.
As we fast and pray, let's ask the Lord to take out the enemy.
Let's seek and wait for His specific battle plan.
Then, let's obey, stand and see the salvation of the Lord.
'Cause, this battle is God's.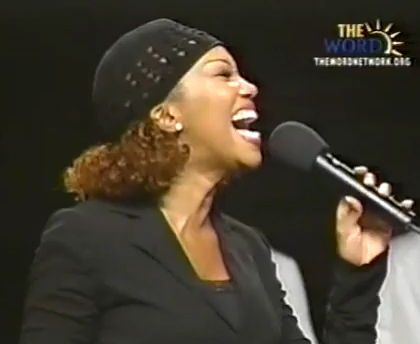 PRAYER:
1) Confession & Repentance – Let's confess our wrongs and ask forgiveness
2) Complete transparency – Let our guard down and talk to God about our lives.
3) Listen – Let's quiet and listen to God's Spirit re: the scriptures, etc.
4) Intercession for others – Let's pray for our family, friends, coworkers, church, etc.
____________
SUBSCRIBE to BLOG
Get BLOG via Email
Enter your info: (*required)